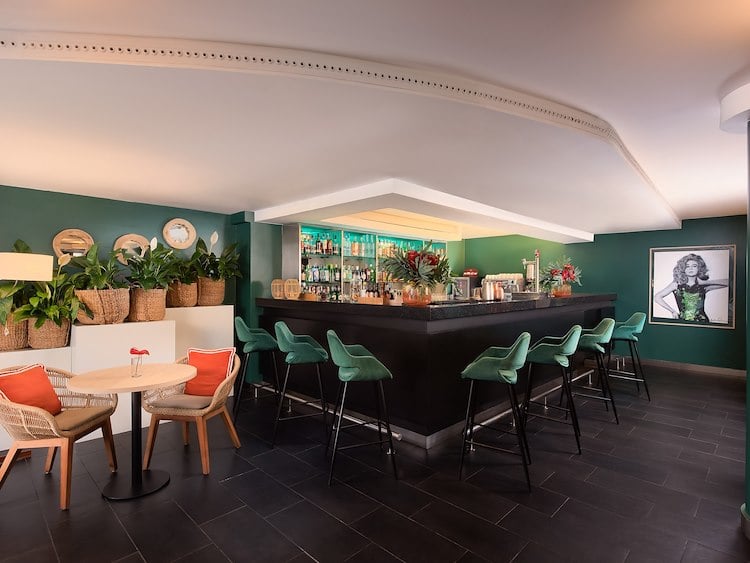 The window to Las Ramblas
Located in the cosmopolitan heart of Barcelona, the Signature Cocktail Bar of the CentOnze Restaurant stimulates your senses with an exciting blend of cocktails, music and vintage savoir vivre with a modern twist. Experience the effervescent spirit of socializing with the sparkling creations of its master mixologist that add a modern twist to the ritual of cocktail hour.
Take in the essence of the 50's, 60's and the early 70's. Listen to New Wave Sounds curated by Nouvelle Vague with flavours of French Chanson Pop, smooth Bossanova and midcentury folk and jazz, and discover Pop Culture inspired graffiti pieces by urban artist Bàlu.
Open Daily from 5 p.m. to 12:30 a.m.