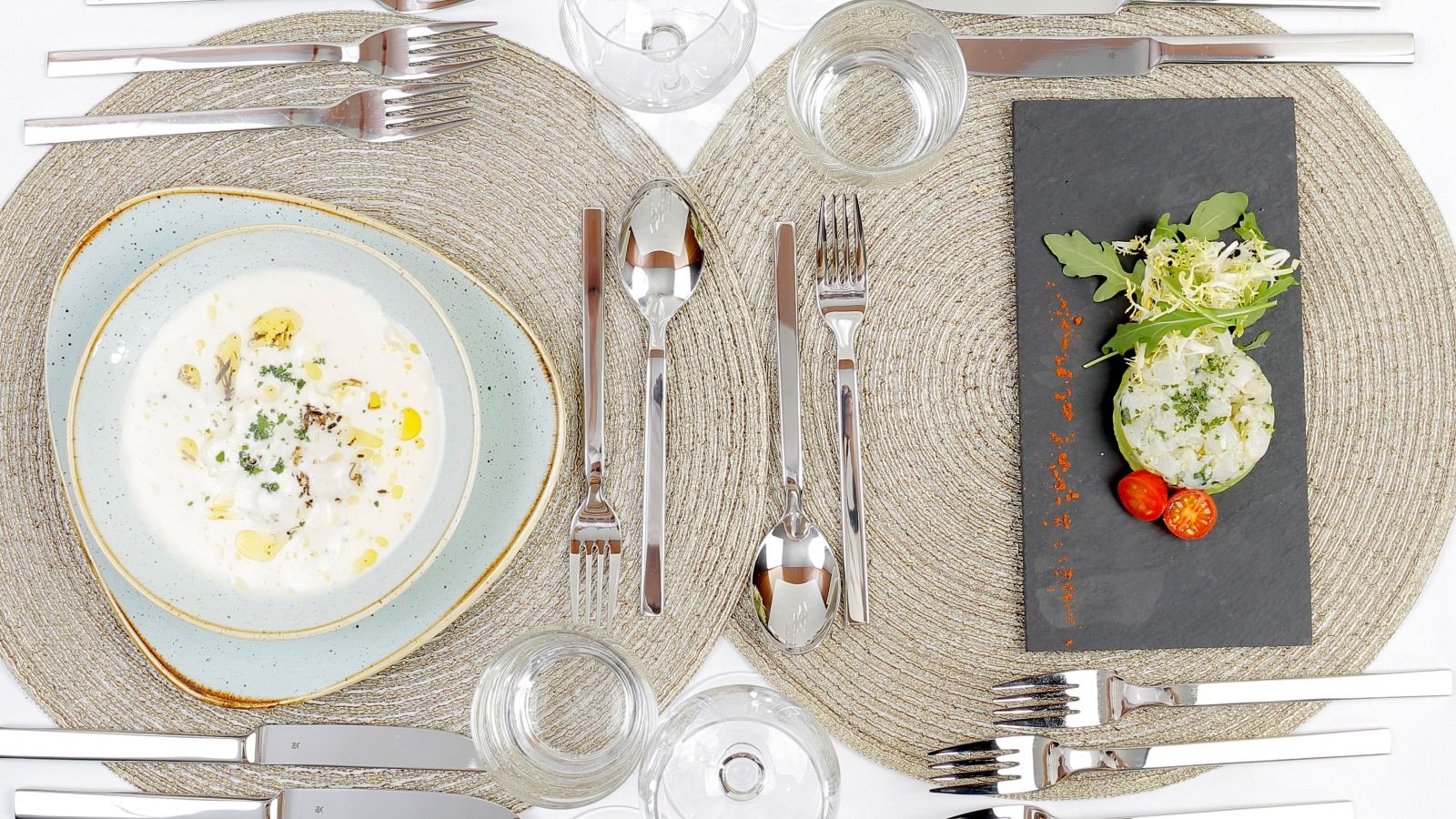 Sant Jordi's Menu | CentOnze Restaurant | Le Méridien Barcelona
Daily Breakfast

07h - 11h

Daily Lunch/Dinner

12:30h - 23h
Sant Jordi 2017 - € 26
Celebrate your love with our special Sant Jordi's Menu, available on April 23rd for lunch and dinner.
Starters
Escalivada with smoked cod and salmon roe
Tuna fish with pickled mushrooms and escarole
Main dishes
Sea bass with black rice and applesauce
Lamb ribs with rosemary potatoes
Dessert
Traditional Sant Jordi cake with vanilla ice cream
Catalan cream with cinnamon crumble, rose petal ice cream and strawberry crunchy
Water or glass of wine or beer and coffee included.
We welcome enquires from customers who wish to know whether any dishes contain particular ingredients. Please inform us of any allergy or special dietary requirements that we should be made aware when preparing you menu request.