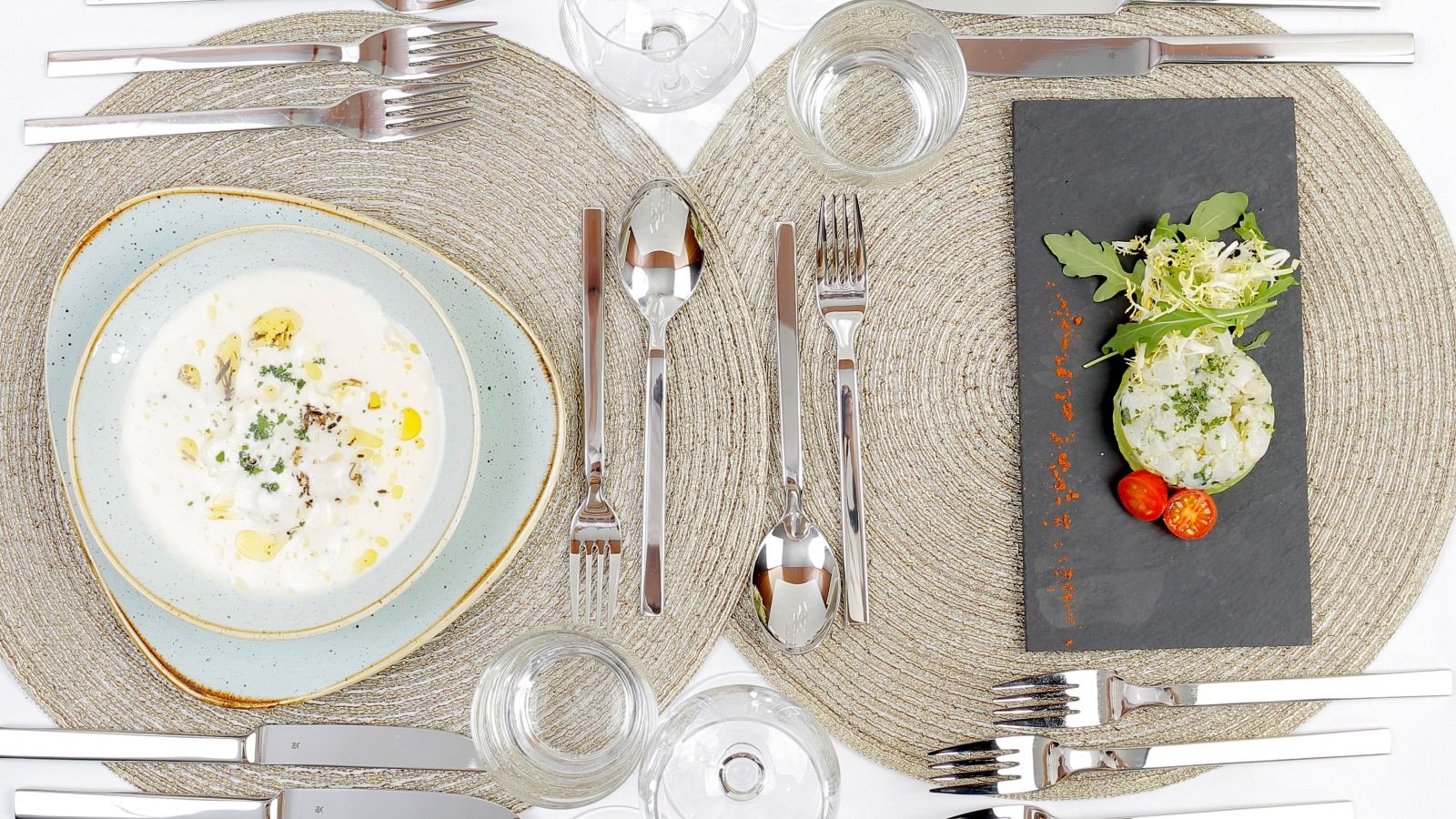 Sant Jordi's Menu | CentOnze Restaurant | Le Méridien Barcelona
Daily Breakfast

07h - 11h

Daily Lunch/Dinner

12:30h - 23h
Sant Jordi 2018 - € 26
Celebrate your love with our special Sant Jordi's Menu, available on April 23rd for lunch and dinner.
Starters
Homemade marinated fresh salmon salad
with toasted cauliflower florets, creamed avocado, pumpkin seeds and a passion-fruit and honey vinaigrette
Cream of seasonal vegetables
with baked sunflower seeds, poached egg, truffle and homemade bread grilled with Emmental
Main dishes
Crêpe stuffed with ricotta and meat, spinach, Parmesan cheese and walnuts
with a ripe tomato sauce and cava béchamel sauce
Iberian pork tenderloin
with pumpkin and pear mille-feuille, orange-caramelised spring onions and its own jus
Dessert
Chocolate and hazelnut praline tart
with vanilla ice-cream
Catalan cream
with strawberries and vanilla ice cream
Water or glass of wine or beer and coffee included.
We welcome enquires from customers who wish to know whether any dishes contain particular ingredients. Please inform us of any allergy or special dietary requirements that we should be made aware when preparing you menu request.